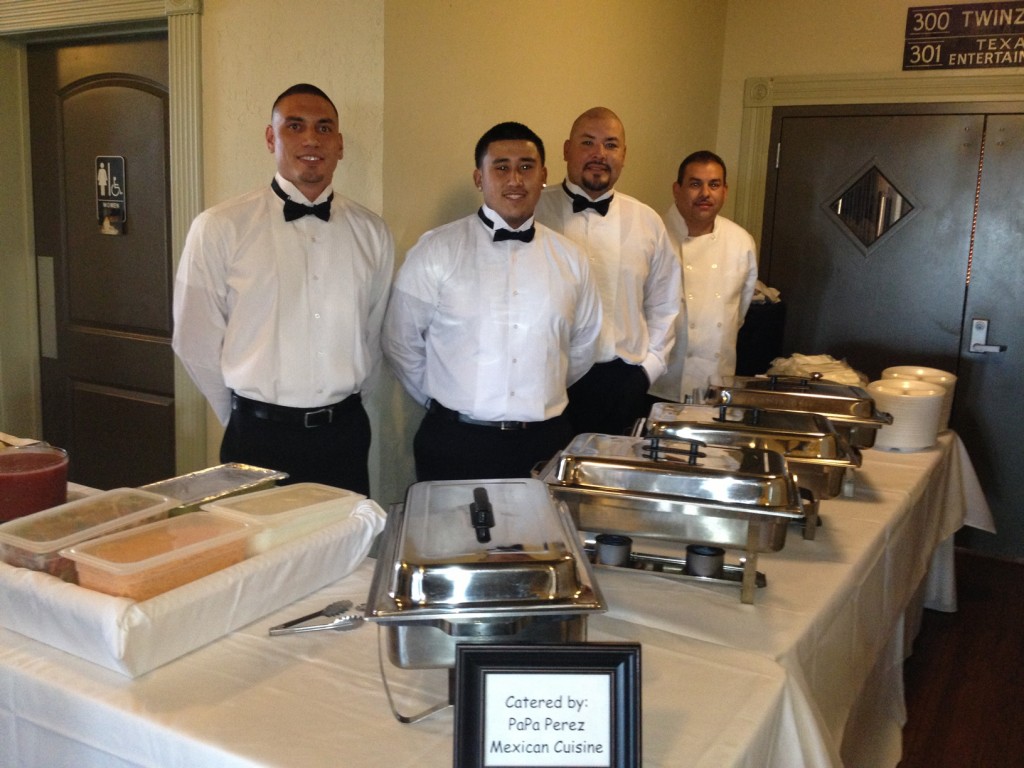 Our most popular catering option includes Chicken & Beef Fajitas, grilled onions & peppers, rice, refried beans, flour tortillas, cheese, sour cream, pico, guacamole, chips & salsa, tea (sweet & un-sweet) & paper goods for $11.99 per person. There is a service charge of 20% which includes staff in tux attire (not jacket), set-up of food in chafing dishes, linens on serving tables, replenishment of food stations, tea, water, serve food and clean up our area.
NOTE – Minimum guests for full service catering is 95 people!  Minimum 2 hours – each additional hour $50.00!
Fill out the form below & we will contact you to verify availability.