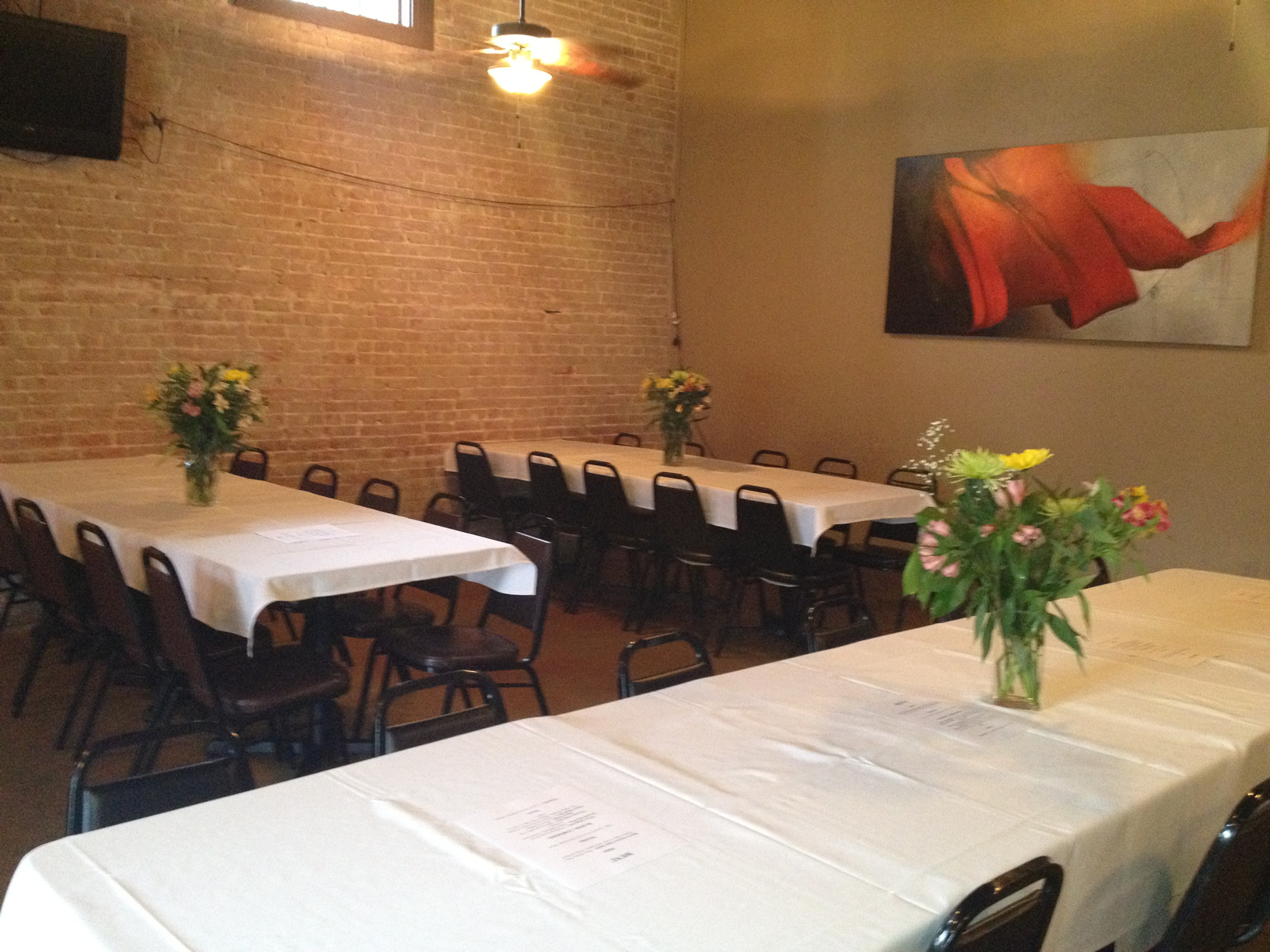 Specifications for Private Room Reservation
 $150.00 non-refundable, non-transferable

Fee

– Maximum of 3 hours. Fee does not apply towards total food bill.  Please note, we close at 9:00 PM Tuesday-Thursday so we ask that you please vacate by 8:55 PM or Sundays by 1:55 PM.
$50.00 for each additional hour.
$150.00 fee guarantees your reservation and overhead expenses.
Room

can not

be reserved on any Aggie

Home

Game Weekend,

First Fridays

School Fall/Winter Session, or Special Holidays.

Minimum

of 45 people (maximum occupancy 65).  If less then 45 people you still have to pay for 45 plates (excludes kid's meals and appetizers).
Must purchase food/drinks from us (Buffet, Menu, or a selected Menu).  Prices off menu subject to change.
Buffet rates are available.  Fajita Buffet starting at $15.99 per person or     Regular Enchilada Buffet starting at $12.99 per person (includes iced tea)
A 25% gratuity will be added to each check or to the total bill.
Linens, china, glass wear, candle table tops, fresh flowers on tables, etc, –

at an extra cost

.
You may bring in own desserts (customer provides plates/forks) or you may order dessert from us (we provide plates/forks).
"Weekday Evening Specials" do not apply to your room reservation.
Fill out the form below & we will contact you to verify availability.